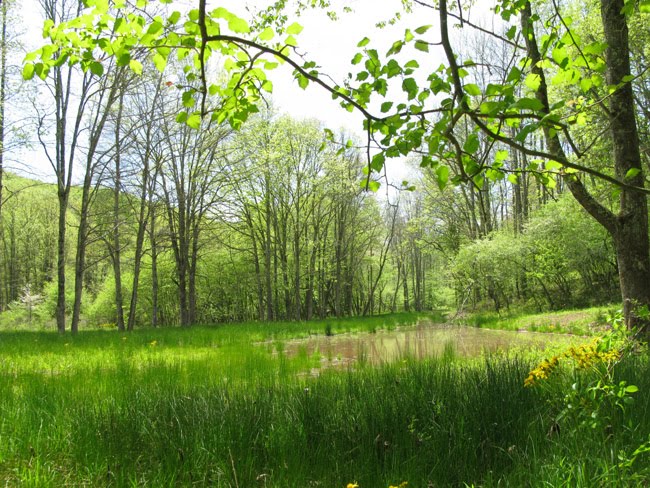 originally posted May 7, 2010
Below are a few pictures taken the first week of May of the wetlands Bob Chamberland and crew created last fall at Dawson lake. The wetlands are very well established and there were even some small minnows swimming in the stream that meanders through the 15 acres.
Sedges, rushes and a wide variety of wetland plants and trees are flourishing in this special environment. Frogs, crayfish, redwing blackbirds and lots of butterfiles are now well established which is a good indication the wetland habitat was constructed just right.
Congratulations to Bob and crew for a job well done!
– Richard Grist
---