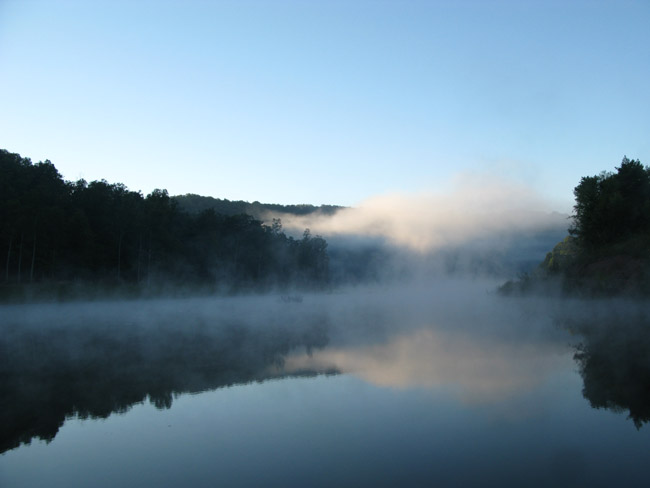 originally posted September 17, 2010
As summer winds down, the construction at Dawson Lake is still moving along.  The weather has been exceptional for Bob Chamberland and his construction crews to stay busy.
With a few more days of fill work, the Hilltop road will be completed and ready for stone and hydroseeding.
The survey crew from Terradon continues to provide assistance when called upon.
Architect Ole' Sondresen met on site with Mr. Lazes, Bob Chamberland and Paul Grist to site the new spec home to be built on the lakefront.  This home is to be built with leading edge "Green" technology and will serve as a model for the possibilities future homeowners could include in the design of their homes at Dawson Lake.
If the Indian Summer continues this fall, construction of the pool and beach cabana will get underway and the amazing spec home on Memory Lane will be completed.
The cool nights create early morning mist on Dawson Lake and the leaves are just starting to turn and this should be a very colorful year.
– Richard Grist
---