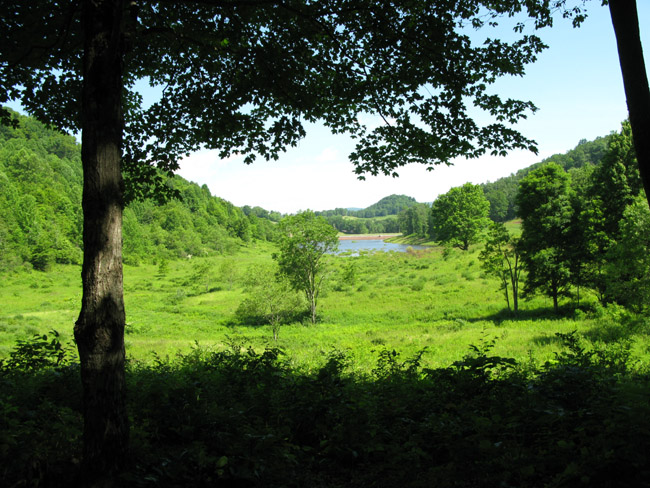 originally posted June 10, 2010
The second week of June found Dawson Lake a very busy place. Some heavy thunderstorms moved through the area during the week but little time was lost and much progress was made.
Construction began on Lakeview West, which is the newest section of road. This road will offer one of the most beautiful drives with long views of the surrounding mountains and lake views along its entire length.
Bob's road crew finished up the rough grading around the spec home and was bringing in the underground utilities in advance of the well and septic system coming soon. Lead carpenter Bob Shoupe and the crew building the spec home continued moving along at a very rapid pace. Wiring, plumbing and windows are just around the corner.
The dam was raised about 5 feet and a new overflow was installed. This change created a beautiful water feature. Little Lake already has some really nice bass and bluegill in place.
The seed that was sown for the wetlands below the dam are starting to germinate and are growing rapidly.
– Richard Grist
---